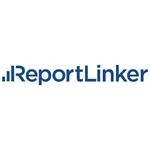 The size of the global returnable packaging market is expected to
New York, October 25, 2021 (GLOBE NEWSWIRE) – Reportlinker.com Announces the Publication of the "Global Returnable Packaging Market by Product Type, Material, End-Use Industry and Region – Global Forecast to 2026" – https : / /www.reportlinker.com/p05638992/?utm_source=GNW
Brand owners are also keen to introduce innovative packaging systems that can be used as a brand improvement / differentiation tool in a highly competitive market. The food industry, especially the meat, poultry and fish sectors, makes extensive use of returnable plastic transport packaging, thus increasing the demand for returnable packaging systems in this category.
In terms of value and volume, the IBC segment will be the fastest growing segment by 2026.
The IBC segment is the fastest growing segment in the returnable packaging market. IBCs are designed for the transport and storage of bulk liquid and granulated substances, such as chemicals, food ingredients and pharmaceuticals.
These reusable containers have a standard capacity of 1000 liters and an integrated pallet for easy and economical handling. They are also used to transport hazardous waste and marine pollutants.
One of the main advantages of these containers is their strength and durability. They have an expected lifespan of over 20 years.
Cubic-shaped IBCs have been widely used in end-use industries as they ensure optimum use of space, thus allowing more materials to be transported in the same space. In addition, being stackable offers the advantage of packing goods in large quantities.
Wood will be the fastest growing material from 2021 to 2026 for returnable packaging.
Wood will be the fastest growing returnable packaging material over the forecast period. With increasing global warming, it has become imperative to shift the focus of the packaging industry towards sustainable packaging from the conventional packaging process.
Besides being an environmentally friendly material, wood also has other excellent characteristics such as high strength, durability and versatility. These characteristics make wood products preferable for decoration, construction and packaging applications.
In terms of value and volume, the APAC returnable packaging market is expected to grow at the highest CAGR during the forecast period.
In terms of value and volume, the APAC region is expected to grow at the highest CAGR from 2021 to 2026. Emerging APAC economies are expected to experience significant demand for returnable packaging due to the expansion of the agri-food and automotive industries. . In the region.
Population growth and rapid urbanization are among the key factors propelling the expansion of industry in this region. Strong domestic demand and easy availability of raw materials and low cost labor make APAC a lucrative market for manufacturers who focus on this region to gain market share and increase profitability.
In-depth interviews were conducted with CEOs, Marketing Directors, other Innovation and Technology Directors, and executives from various key organizations operating in the returnable packaging market.
•? By department: Sales / Export / Marketing: 62.1%, Production: 25.6%, and R&D: 12.3%
•? By designation: level C: 54.9%, level D: 15.5% and others: 29.7%
•? By region: North America: 18%, Europe: 14%, APAC: 42%, Middle East and Africa: 22% and South America: 4%
The global returnable packaging market includes major manufacturers, such as Brambles (Australia), Schoeller Allibert (Netherlands), Menasha Corporation (United States), DS Smith (United Kingdom) and Myers Industries (United States), among others.
Research coverage
The market research covers the returnable packaging market in various segments. It aims to estimate the market size and growth potential of this market in different segments based on Fe content, particle size, application and region.
The study also includes an in-depth competitive analysis of the major market players, along with their company profiles, key observations relating to their products and business offerings, recent developments undertaken by them, and key growth strategies adopted by them for improve their position. in the returnable packaging market.
Main advantages of purchasing the report
The report is expected to assist the market leaders / new entrants in this market with information on the closest approximations to the revenue figures of the overall returnable packaging market and its segments and sub-segments. This report is expected to help stakeholders understand the competitive landscape of the market and gain insight to improve the position of their companies and plan suitable go-to-market strategies.
The report also aims to help stakeholders understand the pulse of the market and provides them with information on key market drivers, challenges and opportunities.
Read the full report: https://www.reportlinker.com/p05638992/?utm_source=GNW
About Reportlinker
ReportLinker is an award winning market research solution. Reportlinker finds and organizes the latest industry data so you get all the market research you need – instantly, in one place.
__________________________