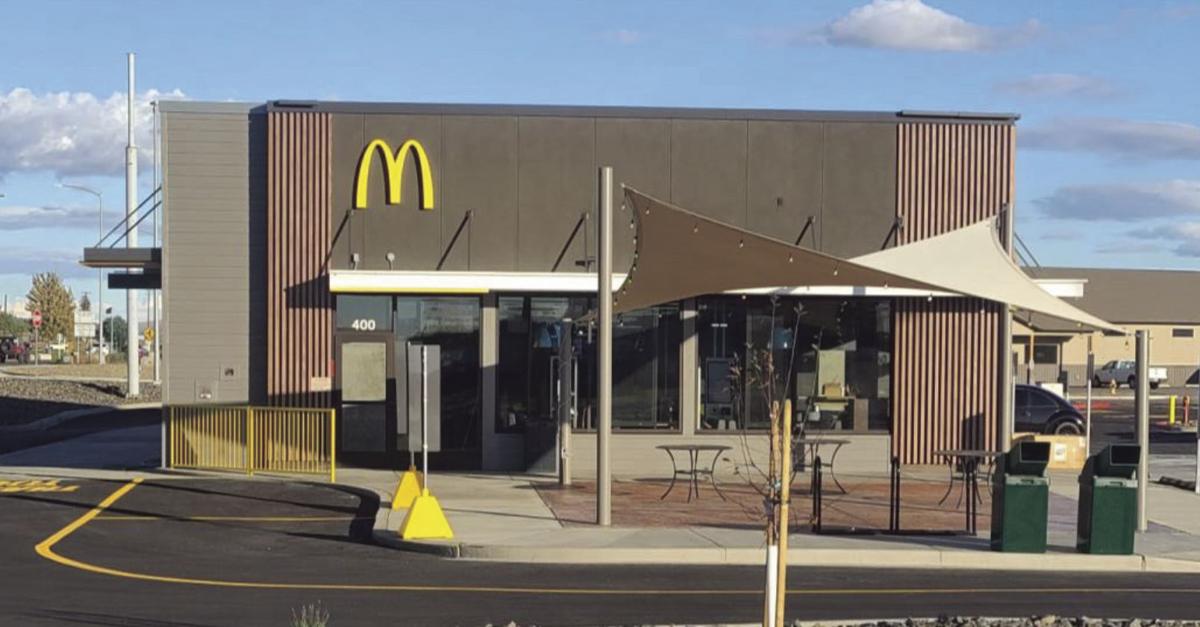 The Current: Opening of a McDonald's restaurant in Grandview | The bottom line
Here is an overview of business openings and activity in the Yakima Valley:
McDonald's in Grandview
A McDonald's restaurant has opened at 400 Vista Grande Way in Grandview.
The owners of the restaurant are the Adams family, who also operate McDonald's in nearby Prosser. They and company representatives were scheduled to attend a ribbon-cutting ceremony on Saturday at the restaurant, just off the County Line Road exit of Interstate 82 (Exit 75).
"We are thrilled with the arrival of this new business in Grandview and the new jobs it brings to our community," said Mayor Gloria Mendoza. "The city is experiencing phenomenal growth. … McDonald's comes at the right time and in the right place.
The restaurant and lobby will be open daily from 6 a.m. to 11 p.m., with drive-thru open from 6 a.m. to midnight each day. For more information, call Grandview McDonald's at 509-203-6470.
Phoenix Protective Corp. gets bigger
The offices of Phoenix Protective Corp., a security company at 1519 E. Nob Hill Blvd. in Yakima, will expand with a new office building and apartments for its agents. The site is just east of Caballero Western Wear and across from O'Reilly Auto Parts.
A new building with a larger office for Phoenix Protective will be built on the site, with room for three additional commercial offices to rent, said William Brooker, Central Washington regional manager for the company.
"This is a major upgrade," Brooker said.
A six-unit apartment building will house officers who will travel to Yakima to help organize special events, he added. The project is expected to be completed by next summer.
For more information about the company, call Phoenix Protective at 509-469-8668.
Webinar to Discuss WA Cares Tax
The Yakima Chapter of the Society for Human Resources Management will be hosting a free virtual webinar from 8 a.m. to 10 a.m. on October 21 to discuss WA Cares, the new tax on long-term care.
The webinar will feature speakers from the Department of Job Security, the state agency that manages the program.
Pre-registration is required; visit www.yakimashrm.org and click on the "Events" tab for more information and to register.
L&I announces state minimum wage '22
The state Department of Labor and Industries recently announced that Washington's minimum wage will increase to $ 14.49 per hour effective January 1, 2022. It applies to workers aged 16 and over.
State law requires L&I to calculate the minimum wage for the coming year based on the Federal Consumer Price Index in August. The current minimum wage of $ 13.69 an hour is rising 5.83% due to rising costs for gas, shelter, food and furnishings.