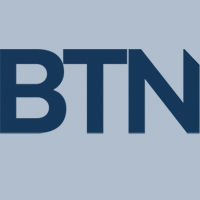 Buyers seek restart of TMC relationship amid recovery stumbles
When evaluating the current performance of the travel management company for workforce solutions firm Alexander Mann Solutions, the answer will depend on who the question is asked.
For global facilities manager Anna Pochlódka-Watorek, the TMC relationship is now better than it was before the start of the Covid-19 pandemic, she said during a training session at the recent Business Travel Show Europe. When travel stopped during the pandemic, Pochlódka-Watorek decided to keep the bi-weekly calls she had with her TMC, even though they had no travel issues to discuss. This gave the travel team and the TMC team the opportunity to get to know each other on a personal level and for both to gain a better understanding of each other's corporate culture.
"My TMC and my company went through this seriously scary and difficult experience together," Pochlódka-Watorek said. "We went through it together, and now we've come out changed."
Corporate travelers, however, are not as enthralled as they are struggling due to the widespread disruptions currently plaguing travel providers.
"The level of service has gone down and we have a lot of noise internally from travelers who are having difficulty and not getting the support they need from TMC," Pochlódka-Watorek said. "While I understand the context and it's not TMC's fault that there's a bigger picture behind it, the traveler doesn't care."
---
It's not so much that we have a recruiting problem; we have an image problem. It's been a tough two years, and the people who left look at the situation and see these disruptions at the airports, and they say, "Do I want to come back to this? [The industry] has lost some of its sexy side.
— Clive Wratten of the Business Travel Association
---
Like other supplier categories, TMCs continue to face challenges recovering staff lost during the pandemic, but the sheer numbers are only part of the story.
Business Travel Association chief executive Clive Wratten said that among his organization's members, staffing levels have recovered commensurate with the level of revenue recovery to pre-pandemic service levels, with around 80% of frontline staff back in place. However, the ratio of bookings requiring assistance or changes has fallen from around one in 10 bookings to one in four bookings. In May alone, processing airline cancellations took around 5,500 man-hours, he said.
These difficulties compound the problem of attracting people to the industry.
"It's not so much that we have a recruiting problem, we have an image problem," Wratten said. "It's been a tough two years, and people who have left look at this and see these disruptions at airports, and they're like, 'Do I want to come back to this?' [The industry] has lost some of its sexy side."
TMCs feel it even more on the IT side, where skills are more transferable to other industries than the front office side, he added. Meanwhile, many updates and changes made during the pandemic with limited volumes are now facing their first stress tests, said Katharina Navarro, global category manager for travel and mobility at Capgemini.
"We can feel the fixes are coming in pretty quickly, and that's good, but there's still a long way to go," she said. "We need to come together to rethink our approach to technology."
All of this should create the perfect environment for a major change in the way businesses and TMCs work together, said independent consultant Bex Deadman.
"This industry has always been about smoke and mirrors," she said. "The pandemic has opened all of that up, and now is a really good opportunity to start talking about those relationships in a different way."
At the start of the pandemic, industry leaders predicted that it would light a fire by moving from a transaction-based model to a more paying model for TMCs. To date, this change has not materialized. In BTN Europe's recent report on major European TMCs, only 6% of 163 buyers surveyed said they had a subscription fee model in place, while flat transaction fees remained the model for almost two-thirds of buyers. buyers.
Although TMCs have taken recent steps to promote the model – CWT, for example, has in recent months begun rolling out a new subscription model after a pilot year with a select group of customers – for many buyers it does not it's not just about changing over. Navarro said the "archaic" back-office systems that many TMCs operate on make them hesitant to commit to large-scale changes.
Since she was unable to scale to the model globally, Navarro said she was instead attempting a smaller-scale trial with 200 "very experienced people" operating under an incumbent subscription model. She'll use the results to determine whether to expand it, and "so far, so good."
"The intention is to eliminate noise," Navarro said. "Attendants – VIPs who don't make their own reservations – appreciate that it's one less line to do in the expense tool, and it saves you a click."
Deadman, who was behind Blue Cube Travel's recent pioneering new subscription model, argues that this is the direction TMCs should be moving in.
"They're not just there to book a trip for you, and if that's what they're doing, there's something seriously wrong with the valued relationship," Deadman said. "Unless you're willing to have this very honest conversation, about how you make money versus what the business needs, you can't move this conversation forward."
In the meantime, shoppers have said that one of the best ways TMCs can help them navigate the current disruptions is to simply be honest about the challenges they face. This should be accompanied by quantifiable data, Navarro said. So when travelers and administrators have problems, travel managers can use this data to at least show them that it's not a problem of their own.
Pochlódka-Watorek said her company has put together training videos to educate its travelers about issues they're going to face, such as airport wait times, to better acclimate them to current realities. It should also be a key feature of TMC for the time being, however, so travelers can enjoy the same feeling of the enhanced relationship that she feels personally, she said.
"I feel like there is a disconnect between my experience as a travel manager and the experience of our travellers, who have not benefited from regular and recurring meetings with a lovely person within our TMC ", Pochlodka-Watorek said. "I would expect our TMC to support that, in terms of communication and context for travelers, why they have such difficulty when trying to get from one place to another."