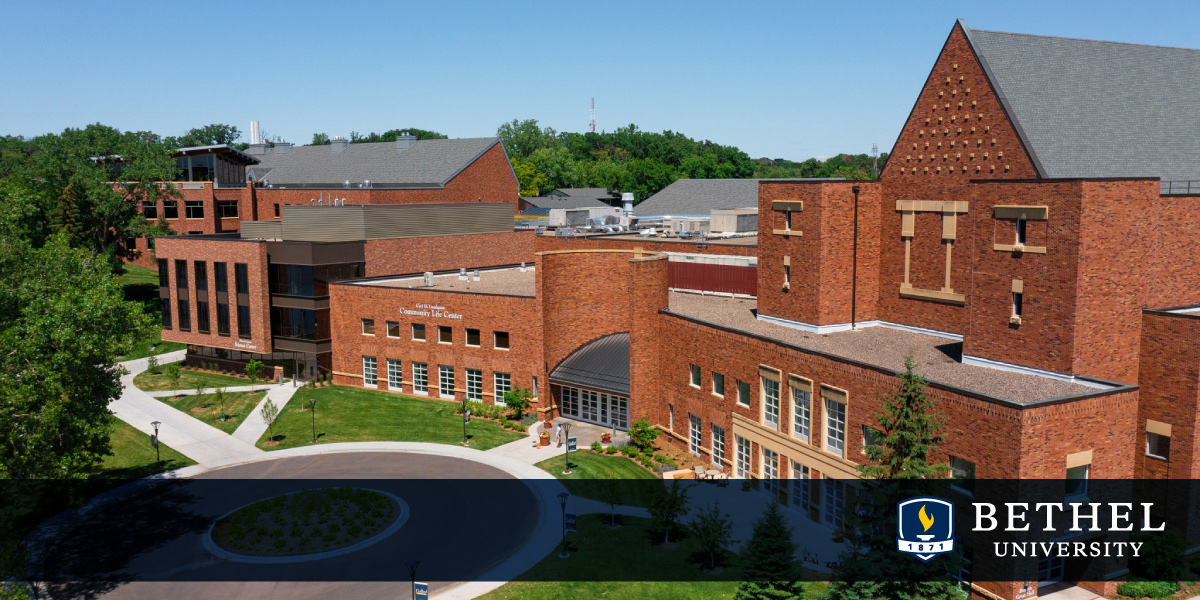 Announcement of the passing of President Emeritus George K. Brushaber
President Emeritus George K. Brushaber, who led Bethel University from 1982 to 2008, has died at the age of 82 from a brief illness.
As Bethel's fourth president, Brushaber was best known for his visionary leadership and strong understanding of the Christian liberal arts. He successfully led the institution through economic and enrollment challenges, tripling the number of students and adding 19 new buildings to the campus, one for every 18 months of his tenure.
A nationally recognized and respected evangelical leader, Brushaber recruited top faculty and increased the number of academic offerings from 57 to 141. He oversaw the addition of adult degree completion programs, of graduate studies and the country's first online seminar degree programs, before during Bethel College & Seminary's transition to a university in 2004. Under Brushaber's leadership, Bethel gained visibility and academic reputation, moving from a regional school to a national school of choice for Christian students.
"George Brushaber was very familiar with many fields: science, history, literature, journalism, philosophy, theology, sports, music and architecture," said Dwaine Lind, former executive assistant to the president. "This gave him great credibility as he personally interviewed each full-time faculty candidate and encouraged the development and growth of unprecedented programs and programs. "
Brushaber also provided critical leadership in fundraising in support of investing and operating objectives. Under his leadership, the operating budget increased from $ 17 million to $ 90 million, the annual fund increased from $ 3.5 million to $ 10 million, and a global campaign of $ 105 million was carried out. Oh good.
"George Brushaber's contributions to Bethel are legendary, but one of the most significant is his unwavering commitment to the mission and upholding the core values ​​of Bethel," said Bethel Board Chair Collin Barr. "He worked tirelessly to ensure that Bethel's biblical values ​​were operational and that the impact of college graduates was felt around the world."